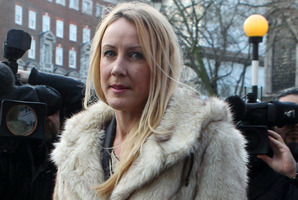 The father of a boy whose mother failed in a legal bid to stop radiation therapy for a brain tumour, says his son is reacting well to treatment.
A High Court last year ruled that New Zealander Sally Roberts' 7-year-old son Neon would undergo treatment for a cancerous tumour.
Ms Roberts had wanted to treat her son with alternative methods because she feared the radiation treatment would change and damage her son.
Neon's father Ben said his son had completed the first course of radiotherapy, and doctors were pleased with his process, The Argus website reported.
He said there were times when his son was tired and needed to rest, but on other occasions "he is his usual happy and playful self".
Ms Roberts made headlines last year when she went on the run with Neon to stop him having the treatment after surgery to remove a brain tumour.
They were found after a five-day search and Ms Roberts subsequently lost a court battle over Neon's treatment in December.
Ms Roberts was concerned about the risk of brain damage as a result of radiation therapy, but her estranged husband sided with doctors who said Neon would die within three months without the treatment.
- APNZ