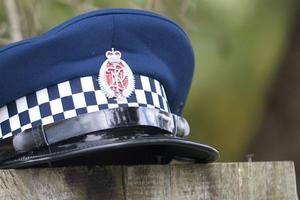 Police without up-to-date firearms and Taser training could be put in situations where they need use them, the Police Association warns following changes to the police training regime.
It was announced yesterday that frontline officers would receive "enhanced tactical training" to help them respond to high-risk situations that may necessitate access to Tasers and firearms.
However, officers at lower risk would not receive such training, so it could be directed at those who needed it most.
Police Association president Greg O'Connor welcomed the enhanced training for frontline staff, but was concerned that it could result in officers not adequately trained in the use of firearms and Tasers finding themselves in risky situations, unable to adequately defend themselves.
Changes in the police rostering system over the last two to three years meant officers who usually performed low-risk duties were increasingly being tasked with doing the jobs of their frontline colleagues.
"There are an increasing number of police officers required to work various shifts or relieve on the front line, and they're the ones who won't have the full training and they're the ones who we're concerned about.
"We're just concerned that because of these training restrictions there'll be people who'll be required to do the same job as their colleagues, but won't have the same tools."
The officers not receiving the training included detectives, community constables, neighbourhood support teams, prosecutors and youth aid officers, Mr O'Connor said.
Labour Party police spokesman Kris Faafoi said the changes could have serious implications on the ability of all police to respond to callouts.
"Police have already been forced to cut spending on training by $7.8 million since National came to power.
"In that context, these changes can be seen for what they are: a reaction to cost-saving pressure imposed by Police Minister Anne Tolley."
National manager operations Superintendent Barry Taylor said the changes would be rolled out over the next 16 months from July 1.
"It doesn't make sense that an officer in a support role, who is highly unlikely to come across a violent or potentially dangerous offender, needs Taser and firearms training," he said.
"But at the other end of the scale, where we have a frontline officer who is far more likely to encounter potentially high risk situations, it is appropriate they receive the enhanced training.
"With these changes, we expect that our service levels will improve further as those staff who most often respond to critical incidents will receive more targeted and relevant training that better matches their role and responsibilities."
Mr Taylor said the changes were about reinvesting training resources more effectively into the people that needed it the most.
Police Minister Anne Tolley said more training of frontline police has to be a good thing.
"Police have assured me this will deliver improved public safety.
"District commanders will ensure that all officers who need this training will get it.
"The predictable scaremongering from Labour shows they are completely out of touch with our modern police service."
Police access to firearms and Tasers had increased under the National-led Government, she said.
- APNZ