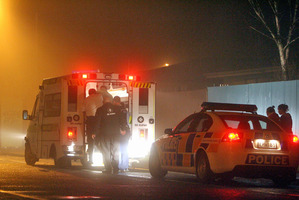 The Government has released a plan to improve road safety.
The Safer Journeys Action Plan 2013-15 was released today by Associate Transport Minister Michael Woodhouse.
It outlines cross-agency plans to introduce a high-risk intersection programme identifying the 100 highest-risk intersections, developing solutions for 30 of those; a vehicle fleet programme looking at the exit of older, less safe vehicles from New Zealand roads; a speed management programme focusing on appropriate travel speeds for different types of roads; and changes to the blood alcohol concentration limits for various classes of driver.
Mr Woodhouse said New Zealand roads were not as safe as they could be, despite the number of people killed or injured in crashes declining by around 20 per cent.
"While progress has been made, more still needs to be done.
"We need to keep working on strengthening all aspects - vehicles, speed, roads and roadsides and road use," said Mr Woodhouse.
He said a previous action plan in 2011-12 contained 108 individual actions - with approximately 90 per cent of them being completed or underway.
"Taking a system-wide approach and sharing responsibility with stakeholders, partners and the public gives us the greatest chance of making our roads safer for everyone and builds on the great work achieved from the first action plan," he said.
New Zealand Transport Agency chief executive Geoff Dangerfield said the agency had been closely involved in the development of the plan
He said NZTA would work closely with police, the Ministry of Transport, ACC and other road safety partners to implement the plan and reduce deaths and injuries on the roads.
"Death and serious injury should not be an inevitable part of road use. With this action plan, we can keep up momentum up in improving road safety across our whole road system, refusing to accept that any road death is inevitable.''