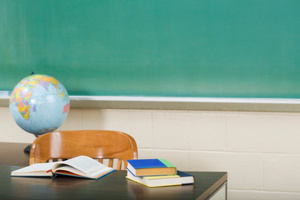 A couple who were charged with truancy over their 15-year-old daughter's absence from school will seek legal costs and lost earnings from the school.
The charges against the Masterton couple, who have permanent name suppression to protect their daughter's identity, were dropped last month.
Speaking yesterday, the girl's father said that he was in discussions with his legal adviser. He said that while there were still certain aspects of the proceedings to finalise, "full process should be in place by next week".
The father said that his family had suffered because of the stress the charges caused. He said that after proceedings were initiated his wife's health had deteriorated substantially during which time she had a nervous breakdown.
He said it was unfair the legal costs of Kuranui College were picked up by the taxpayer while he and his wife struggled to pay legal cost and make ends meet.
The girl frequently failed to attend school last year, which led to her parents facing a rare charge under the Education Act.
She is still not attending school, but at age 16 is no longer legally required to attend.
Her behavioural problems stretch back more than four years.
"We've had four years of hell," the father said. "We've had a loss of income which didn't come into the family, my wife's nervous breakdown and lawyers' fees."
Kuranui College principal Geoff Shepherd declined to comment yesterday.
He previously said the school had decided to drop the charges because they were not aware of all of the girl's medical issues.
For more articles from this region, go to Wairarapa Times-Age