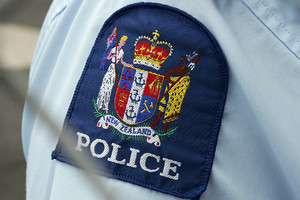 A woman did everything right to thwart an attack by a man as she walked home in Hamilton early on Saturday morning, police say.
The 24-year-old student was walking along Boundary Rd about 2am when she became suspicious of a man following her.
"As she was walking along the cobbled footpath from Victoria St to Boundary Rd towards the Whitiora Bridge the woman was looking at Facebook on her phone which she then used to ring 111," Constable Lucy Southall said.
"While still on the footpath the woman turned around to find a man standing behind her who grabbed her mouth and punched her as she tried to fight off his attack."
The woman fell to the ground and the attacker threatened to kill her as she tried to recover her phone.
"Our victim has continued to scream for help and even offered her attacker her handbag, all with the hope of drawing attention to her plight while waiting for the responding police to arrive."
She managed to make it back to the bridge and clung to a rail tightly until the attacker gave up his attempts, fleeing down the footpath onto Hardley St.
Ms Southall said the victim did all she could to even the odds in her favour.
"While everyone, regardless of gender should be able to walk the streets safely, from time to time incidents of this type arise.
"If they do, people should do exactly as this woman did: she sensed something wasn't right, she rang 111 at the earliest opportunity and then resisted her attacker, screaming to draw attention to her plight."
The attacker was described as a stocky Maori or Polynesian, around 20-years-old with dark hair and an "emo" fringe with bleached tips.
He was wearing a multi-toned singlet top that went from light at the top and faded to a darker shade at the base, shorts and possibly a satchel and open-toed shoes or jandals.
Anyone with information is urged to contact the Hamilton CIB on (07) 858 6200 or Crimestoppers anonymously on 0800 555111.
- APNZ