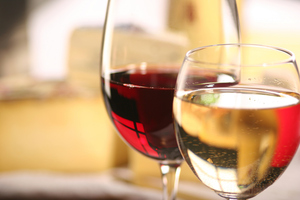 A man who groped two women at the Gibbston Valley Summer Winery Concert has been sentenced to community work.
Kevin Aubrey Madden, 43, of Cromwell, had initially been facing two counts of indecent assault but the charges were yesterday amended to committing indecent acts at Gibbston on February 23.
Prosecuting Sergeant Ian Collin told Queenstown District Court Madden was one of about 17,000 people at the open air music concert at Gibbston. He was intoxicated and was in an area about 30m in front of the main stage where there was a large number of people.
About 2.30pm, Madden approached a group of female patrons, knelt down and kissed a woman he didn't know on the face while grabbing her buttocks.
Before she could react, he left the area.
An hour later, Madden returned to the area, lay on the ground on his side near the same group of women.
He reached out and grabbed the second victim's buttocks on three occasions, each time being told to leave her alone.
The third time, police witnessed the incident.
When spoken to, Madden was unable to offer an explanation.
Defence counsel Phena Byrne said the facts spoke for themselves and the defendant was "obviously at a high level of intoxication".
He recalled being arrested, but recalled little else and was "totally at a loss" to explain how the matters had occurred.
"He's never done anything like this before ... he was there with a group of friends; he had consumed alcohol before and during."
Judge Kevin Phillips said it was "drunken, abusive, arrogant behaviour" and Madden was the only person he had dealt with who had caused any problems.
"You offended in a way where you acted towards two innocent females, who had no knowledge of you at all, by grabbing their buttocks."
On each charge Madden was sentenced to 200 hours' community work, to be served concurrently, and ordered to pay $600 emotional harm reparation to each woman.