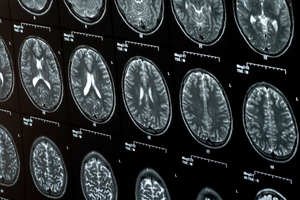 An alliance with Wellington's neurosurgery department might be needed to ensure the future of the South Island neurosurgical service through providing a big enough population base for sub-specialisation, former governance board chairman Prof Andrew Kaye says.
Professor Kaye made the proposal in the 2011-12 annual report, the Melbourne neurosurgeon and academic's last before departing the role.
Professor Kaye's report said while last year's successful $3 million fundraising campaign was "fundamental" through securing the Dunedin node of the service, there were still serious challenges.
"It is especially recognised that even though it encompasses the whole of the South Island, the service is relatively small, thereby making effective sub-specialisation difficult to implement.
"There is a view that consideration should be given to establishing a strategic alliance with the Wellington neurosurgery department and thereby establishing a southern neurosurgery service."
Professor Dirk De Ridder, who heads the Dunedin node, said yesterday that meetings would be held soon with clinicians from Wellington, Christchurch and Dunedin.
The concept of the general neurosurgeon was waning, as sub-specialisation became more important, he said.
He believed the South Island service would remain its own service, with a new clinical alliance focused on lower-volume procedures such as those relating to acoustic neuromas and vascular surgery.
Once established, it would mean patients and surgeons would move between the three centres.
Professor Kaye's report said the board remained concerned about the service's reliance on international medical graduates. This had caused difficulties for supervision requirements, which had eased since receiving official accreditation for the service as an approved practice setting in June last year.
The board was seeking more funds from the Government, to take into account the increased role of the Dunedin node, which now had permanent staff rather than locums.
Dunedin had witnessed a gradual increase in the number and complexity of spinal surgery procedures.
The governance board was established at the end of 2010 to oversee the development of the South Island service and is in its final year of its mandated three-year life.