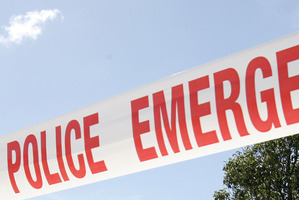 The father of a 6-year-old Auckland boy shot dead in Fiji, allegedly by his 10-year-old uncle, has made a plea for parents to educate their children about guns.
Mohammed Khubeb Khan died after being shot in January at a building site near Lautoka, in Fiji.
His family had been celebrating the completion of their new holiday home in Fiji when the tragedy happened.
Speaking for the first time since his only child's death, Mohammed Faizel Khan told TV3 how he watched his son die in his arms.
"I held him. I held his shoulders and that's when I saw the bullet wounds. My son passed away in my arms," he said.
He wanted Mohammed's death to be a lesson to other parents.
"If you are going to train your kids around guns and educate your kids to be about guns ... the first thing they will want to do is use it."
"We bawl our eyes out every night that we think about him. I thank God at that time I was there we were there, both parents were there. I don't wish this on anyone."
Mr Khan said he didn't blame the gun's licensed owner, another uncle Mohammad Rizwan Khan, for what went wrong.
"He wasn't supposed to bring the gun over but I asked him to because we've had some wild pigs over there."
A 14-year-old cousin, Mohammed Nabil Khan, was also shot in the incident but survived.
Fiji police have charged Khubeb's 10-year-old uncle with manslaughter.
Mohammad Rizwan Khan has also been charged with manslaughter due to negligence.
- APNZ