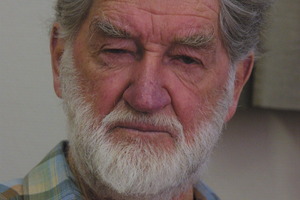 Obituary: 15 Jan 1924 - 20 March 2013
The Weekend Herald has a special memory of the last time it spoke to George Lowe, because it reflects his stoicism and renowned humour.
It was January 2008, the week Sir Edmund Hillary died, and I had travelled to Diamond Harbour to interview Lowe at his New Zealand home to which he returned from England for each southern summer.
As we arrived, Lowe's wife, Mary, hurried to tell us that Lowe had had "a turn". He was pale and speechless. He improved but wasn't up to an interview so Mary became his voice.
Lowe, 89, died in England at a nursing home, the last surviving climber of the team that conquered Mt Everest. What's not widely known is that it could easily have been Lowe on the summit. He was among the strongest but expedition leader Lord John Hunt preferred the symmetry of a Westerner and an Easterner.
Lowe helped set up Sir Ed and Tenzing Norgay's final camp 300m from the top and cut ice steps to ease their final push. Mary said Lowe made a "marvellous number two". "George didn't want to be the leader. He was much happier working with a leader."
The themes of that afternoon were the team effort it took and that Lowe's friend was most suited to the fame the exploit bestowed.
"I'm absolutely delighted I didn't have the life Ed's had ... I wouldn't have had the diplomacy," Mary relayed. An hour later, Lowe felt well enough to walk to the dining table on which photos and other memorabilia from their expeditions were spread.
Tapping a finger on a photo of himself and Hillary on Everest, he spoke his only sentence of the afternoon, four whispered words that could be his epitaph: "Been there, done that."