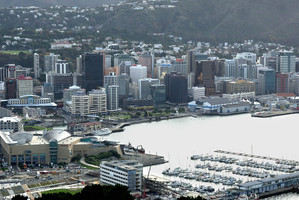 Wellington City Council has decided to work with the New Zealand Transport Agency to ensure everything possible is done to address any adverse effects of the planned Basin Reserve flyover.
Yesterday's result follows the council's decision in December to take one last look at alternative transport solutions for the Basin Reserve roundabout.
The council's transport portfolio leader, Andy Foster, said it was a worthwhile exercise to look into alternatives, but it was found none of them were demonstrably superior.
"However, through that process, we identified a significant number of mitigation opportunities, as there are a lot of urban design challenges implicit in the existing flyover design.
"We have an opportunity to influence the outcome, to work with NZTA to reduce the visual impacts of the flyover and ensure Kent and Cambridge terraces are landscaped with public space, trees and gardens and pedestrian and cycle facilities.''
The council had to consider flyover alongside examining the entire network, particularly the Levin to airport corridor, he said.
The options, including a tunnel, were assessed on a number of criteria, including how they would affect the economy, the look and feel of the city and Basin Reserve area, public transport, walking and cycling, traffic volumes, journey times - and what could be done to mitigate less desirable effects.
About 25,000 vehicles enter the Basin Reserve from Kent Terrace each day, about 20,000 from the Mt Victoria Tunnel and more than 11,000 from Adelaide Rd. Congestion causes delay and makes travel times unpredictable, especially at peak times and weekends.
The council said it would write to Environment Minister Amy Adams requesting that any application for resource consents to build the flyover was heard by the Environment Court rather than a Board of Inquiry.
- APNZ