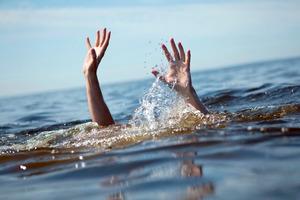 Risk-taking is the reason men make up more than 80 per cent of this summer's drownings.
Thirty-one people drowned in New Zealand during the official summer period (December 1 to February 28) - about one every three days.
Of those, men made up 81 per cent of the drownings, with most in the 15-24 or 45-54 age groups.
"Males feature high on it because they are the risk takers. It's the risk-taking culture and how we address that is a very challenging question," said Surf Life Saving New Zealand northern region spokesman Andy Kent.
Water Safety New Zealand chief executive Matt Claridge agreed, saying men needed to change the way they behaved around water.
"Men are consistently the ones that are drowning in New Zealand, men in boats, men swimming or men fishing. There needs to be an attitudinal change in the way New Zealand men are behaving in and around the water and driving this change is a big focus for us," he said.
Eleven people who drowned during the official summer period (December 1 to February 28) were swimming, up from seven in the corresponding period last year.
Twelve drownings occurred at beaches, double the number from last summer.
"Beaches have always been quite high historically in drowning statistics, second only to rivers, but double already is cause for concern," said Mr Kent.
Kiwis' unlimited access, a long hot summer and lack of preparedness by people using waterways had all contributed to the figures, he added.
"The reality is, when people go to the beach and they're not prepared and they don't know enough, they've extended themselves beyond their limits and they're not aware of the dangers, tragedies can occur."
People have been flocking to the beaches this summer to make to most of the good weather, causing a spike in rescues by surf life savers around the country, said Mr Kent.
Last summer, October to May, there were 1068 rescues. This summer, the figure had already reached 1490.
Traditionally rivers have been New Zealand's biggest drowning spots but the number of deaths this summer was six, half the five-year average.
Water Safety New Zealand chief executive Matt Claridge said although the total number of deaths was down on the five-year summer average of 41 and less than last year's 40, it was still disproportionately high.
"The number of drowning deaths in New Zealand this summer is still around 30 per cent more than Australia's summer season toll on a per capita basis."
Mr Claridge said people need to remember the safety basics.
"Know your limits, swim between the flags, don't drink alcohol if you're planning on swimming and keep young children within arms reach. Remembering these things will go a long way towards keeping yourself safe."
One pre-schooler drowned this summer, down on the five-year summer average of three.
"Preschool children should be within arm's reach and sight of an adult at all times," said Mr Claridge.
- APNZ