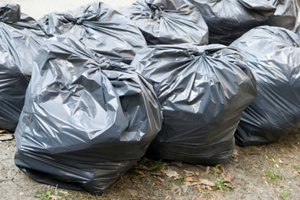 Gisborne Hospital can not rule out that more human body parts have been thrown in the garbage, after shocked rubbish workers discovered bone fragments at the dump.
It is believed the body parts, found in two separate rubbish bags, had come from two patients who underwent minor surgery at the hospital.
Hospital policy dictates that all body parts must either be returned to the patient or incinerated, and the incident has prompted a review of the hospital's systems.
Tairawhiti District Health chief executive Jim Green could not rule out that this had happened before.
"There's no way of of saying there's perfection and this has never happened in the past,'' he said.
The remains were believed to be part of a knee and a hip, indicating they had been removed during minor surgery and that the patients were most likely still alive.
The first fragments were discovered when a bag marked "hospital supply'' fell onto the ground and split open at Transpacific AllBrite's waste recycling centre.
Workers from companies Transpacific Recycling and Regal Haulage were shocked when they saw small pieces of bone which had spilled out.
This prompted the hospital to order the entire week's worth of hospital rubbish to be checked, and a second bag with more pieces of bone was found.
Mr Green had seen one of the fragments, which he said was a 2 - 3cm piece of what appeared to be a knee joint.
"It is disturbing when you come across something like that, especially if you don't work with that sort of thing on a day to day basis,'' he said.
If the patients had not indicated they wanted their body parts back, the items should have been placed into yellow bags following surgery, signalling they were to be incinerated.
Hospital staff responsible for cleaning the theatre following surgery must have accidentally placed the fragments into a white bag, bound for the general rubbish.
The hospital had not been able to ascertain which patients the bone fragments were from, but Mr Green believed the patients would eventually be located by analysing surgery times over the past few weeks.
DNA analysis would not be necessary.
"We'd like to tell these people what has happened and apologise to them,'' he said.
For Maori patients, the return of all body parts was a particularly important issue.
Transpacific Recycling Managing Director Tom Nickels said waste had come from Gisborne Hospital in a regular delivery.
The site had been closed after the discovery, and blessed by a chaplain, while staff were offered counselling.
Police and the Gisborne District Council had also been notified.
Additional reporting: Abby Gillies and Teuila Fuatai
- APNZ