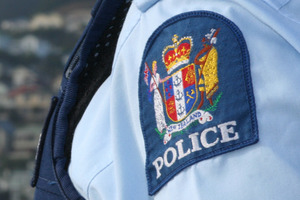 Stars of today's police "tweet-a-thon'' included some of the newest members of the force.
Kiwi cops, joined their law enforcement comrades around the world, for the 24-hour tweet-a-thon which began at 8am (NZT).
Four-legged cuties Cato and Duke, who graduated from the police dog school in Wellington earlier today (Fri) received special mention on the @BetterWorkStory twitter account.
Other animal-friendly tweets included a picture of eager newcomer Asta. The German Shepherd beauty officially became part of the police force yesterday.
The dog squad tweeted "hello and woof from New Zealand''.
More than 160 police twitter accounts from New Zealand, Australia, Canada, Great Britain, Sweden, Iceland, the Netherlands and Finland were involved in the tweet-a-thon.
While tweets did not disclose specific addressees and locations of incidents, several local police areas were able to reveal through their own accounts some of their daily activities.
@ManukauPolice tweeted about a job involving two men who were "highly intoxicated''. The men had smashed two windows and threatened to kill officers, the tweet said.
Officers also had to deal with two young men who allegedly robbed a 10-year-old boy, another tweet revealed.
The National Police account, @BetterWorkStory tweeted live updates of a cliff-side rescue.
Police officers and the Westpac Helicopter rescue team were called after a man fell down a cliff and became stuck on a ledge.
After two attempts, the Westpac Helicopter team winched the man to safety, a tweet said.
Things were less busy in Bay of Plenty.
@BOPPolice tweeted they had no pending jobs in their system at about 10am.
National police shared a yarn where they were putting a deportee on a flight, only to find it was oversold.
The airline offered money to passengers prepared to get off the plane ... within a minute police say, the deportee was trying to cash in.
- Additional reporting Newstalk ZB
- APNZ