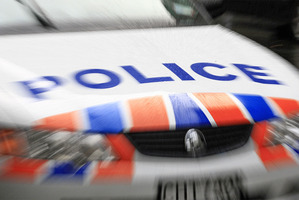 The hunt is on for more than 40 Tongan criminals who obtained "clean records" from their homeland authorities to get New Zealand visas.
An analysis of 172 names provided by the Tongan authorities revealed that 52 were in New Zealand on various visas, including permanent residence, and some were here unlawfully.
"Four have already returned home after being located by immigration compliance officers, while a number of others are the subject of arrangements to leave voluntarily or be deported," said Immigration general manager Stephen Dunstan.
"Immigration is continuing to assess cases to determine those who may have been liable for deportation."
Mr Dunstan said each case was being considered on its own merits and the agency was seeking further information about some individuals.
"The majority do not appear to have committed serious crimes although it is not possible to be more specific at this stage," he said.
Immigration alerts had been placed on the names of those who could be identified with "sufficient certainty".
Last month, Tongan police commissioner Grant O'Fee reportedly said Tongan police had provided fake letters claiming some visa applicants from Tonga had clean criminal records when they had convictions, some including manslaughter.
However, Mr Dunstan said there was no indication that any of those who entered New Zealand had been convicted of manslaughter.
A police certificate is a requirement in applications for residence and most work visas, but not needed for short-term visas such as visitor visas.
Mr Dunstan said the freeze on Tongan visa applications, ordered by Immigration Minister Michael Woodhouse after the matter came to light, had been lifted.
"Tonga's police commissioner has put in place a new process where all requests for a police certificate are vetted by one officer and signed off by the police commissioner," he said.
"[We are] satisfied that the new process is now resulting in police certificates being issued that accurately reflect the criminal data held by Tongan police."
The chairman of the Tongan Advisory Council, Melino Maka, said the Tongans with fake police certificates were "deliberately keeping a low profile".
"We have used our networks to ask the community if they knew where these people are, but no one seems to know and no one is coming forward."
Tonga has the highest number of overstayers in New Zealand, with an estimated 3044 unlawfully here.
Mr Maka said many of those who overstayed had been victims of "cowboy immigration advisers" before the immigration advisers licensing regime came into effect in 2010.
Of the 170,928 Tongans who entered the country over 15 years, 2659 stayed past their visa entitlements and are believed to be still in the country.
Most of the overstayers from Tonga had previously held a visitor visa, which did not require police clearance.
A small number were on work or limited-purpose visas.
Tongan visa case
172 Tongan criminals given "clean records"
52 entered New Zealand
4 went back after being located by Immigration
3044 total Tongan overstayers in NZ
Source: Immigration New Zealand