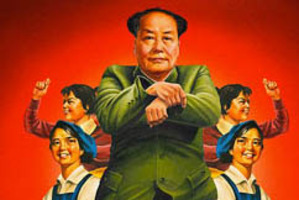 A banned advert depicting Chairman Mao performing the Gangnam Style dance has the potential to insult 120,000 Chinese immigrants living in Auckland, a local community leader says.
Auckland Chinese Community Centre vice-chairman Stan King said second or third generation Chinese people probably wouldn't take offence but new arrivals could.
There were roughly 120,000 new immigrants in Auckland, mostly middle-aged, he said.
"The public image of their leaders is most important in their attitudes and their culture and the way they look at their own government.
"So, especially the new immigrants, many of them would be offended."
The ad, for online electricity store Powershop, shows the Chinese former dictator surrounded by Chinese people and soldiers with guns, and carries the slogan 'Same Power Different Attitude'.
It has been banned from bus shelters by Auckland Council-owned Auckland Transport over fears it could offend some members of the Chinese community.
But they have appeared online and on billboards in Auckland and Wellington.
Mr King said he did not criticise the Chinese government, but as a second generation Chinese person in New Zealand, he believed others like him who were brought up in the New Zealand culture would be more relaxed about the advert.
Members of the Chinese community might not understand the words on the poster, but be insulted because one of their leaders was being made fun of - regardless of whether they supported Chairman Mao or not, Mr King said.
Powershop chief executive Ari Sargent the company did not mean to offend anyone.
"Certainly from our perspective, Gangnam Style is quite frivolous and our ad is quite frivolous too," he said.
"But I can understand how a new immigrant might not fully understand that and I guess that's something we didn't give enough thought to."
Mr Sargent said Powershop had received about half a dozen complaints about the ad.
The Advertising Standards Authority has received two complaints.
Chairman Mao was chairman of the Communist Party of China from 1949 until his death in 1976.
His rule was estimated to have caused the deaths of between 40 million and 70 million people mainly through starvation, forced labour and executions. His supporters say he modernised the country and built it into a world power.
- APNZ