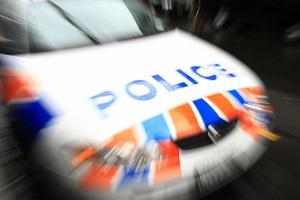 A Hamilton man was lucky to escape injury but will still have some explaining to do after writing off his mother's car during an illegal street race, police say.
Emergency services who were called about midnight arrived to find an abandoned Subaru car on its roof, Sergeant Juliet Burgess said.
"The occupants of the car had fled. The crash is still under investigation however it appears two cars have been travelling northbound and at some stage both been on the wrong side of the road," she said.
Police believed the Subaru had been speeding when it clipped foliage on the right side of the road, careered out of control, hit a hedge on the other side of the road, bounced back on to the road and landed on its roof.
While the occupants fled from the scene they returned about an hour later, Ms Burgess said.
"There were four males in the car at the time of the crash and one 19-year-old man has put his hand up as being the driver. Given the forces involved, they were extremely lucky to escape uninjured."
The man was breathalysed and was found to have alcohol in his system
He was issued an infringement notice and also faced a charge of dangerous driving.
"His trouble doesn't end there however as the registered owner of the car is his mother," Ms Burgess said.
Police believed there was a second car involved in the incident and appealed for witnesses to come forward.
"There are two sets of skid marks and local residents reported two cars travelling at high speed."
- APNZ