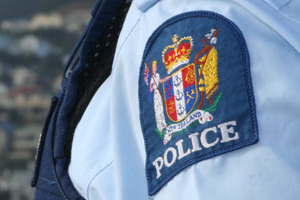 Police have rejected introducing tougher physical testing times for older officers.
Earlier this month the Otago Daily Times revealed hundreds of police officers had been withdrawn from frontline duties and told not to interact with the public after failing to pass their physical competency test (PCT) on current testing times.
Late last month, 361 frontline district staff had not passed the biennial test, but late last week this had reduced to 283.
Police wellness and safety manager Stu Duncan said the revised PCT times had been expected to come into effect by July 2014.
However, there had been a rethink at Police National Headquarters, he said.
"A decision has been made not to change times and leave them as they currently stand, for the foreseeable future," he said.
A Dunedin police officer said this week older officers, in particular, welcomed the retention of the current times, as the revised PCT times were viewed as a way of culling senior staff.
Those who did not pass the test were placed on a remedial programme with a physical education officer. In some cases, an officer could be medically retired.
In August 2010, Stephen McCarthy (54) died of a heart attack after finishing his PCT in Wanganui.
A coroner's report recommended police adopt an active fitness programme in work time to maintain staff's health, but this was rejected by police.
At the same time, the University of Otago physical education department reviewed the PCT, and proposed times that cut the maximum time for older staff.
That included a maximum reduction of 38 seconds for a 65-year-old female officer, from 4min 28sec to 3min 50sec.
* The 400m course of tasks includes pushing a car trailer 10m, carrying a car wheel assembly 10m, running 200m, walking a 5m right-angle beam 1m off the ground, jumping a 1.8m long jump, running around cones and under and over hurdles for 30m, climbing through a 1m high window, climbing over a solid 1.8m-high wall, dragging a body 7.5m, and climbing a 2.2m-high wire fence.