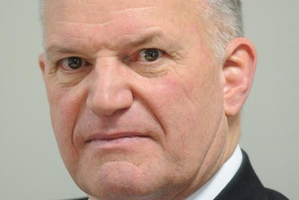 A mix-up in medication dispensed by a pharmacy may have contributed to the death of an elderly Otago man but it was hard to determine to what extent, the Alexandra Coroners Court have heard.
The Otago-Southland coroner, David Crerar, reserved his finding after an inquest into the death of Nine Pahau Paku (Eru) Te Weehi. Mr Te Weehi, 73, died in Dunedin Hospital on January 5, 2011, five days after being given another man's medication by mistake, in weekly "blister packs" dispensed by Larson's Maniototo Pharmacy.
Detective Alan Lee, of Alexandra, said after considering two pathologists' reports following Mr Te Weehi's death, police had decided against laying criminal charges, saying a successful criminal prosecution was unlikely. The pharmacist in charge at the time, Joseph Stevenson, gave evidence and then apologised to Mr Te Weehi's family, who were in court yesterday.
"My job is to check medication against the list and the tray. I always check it and it has never been wrong. The one time I haven't, it was. It was my fault," Mr Stevenson said.
The blister packs were pre-filled and checked by him, stacked in the pharmacy dispensary, on top of a sheet of paper with the patient's name on it. On top of each stack was a plastic container, which held a blister pack and displayed the day and time the medication should be taken. The container had the patient's name on one or two ends.
When Mr Te Weehi's neighbour, William John Burrows, collected the medication on behalf of Mr Te Weehi on December 31, Mr Stevenson took the container from the top of the stack. It had the correct name on one end. He did not check both ends, but put the container into the plastic shopping bag he was given. A pharmacist at Dunedin Hospital contacted him after Mr Te Weehi was admitted to hospital and said the man had been given the wrong medication and the medication list on the plastic container had another man's name on it.
Dr Verne Smith, of Ranfurly, said Mr Te Weehi, his patient for 21 years, suffered from heart disease, alcoholic cardiomyopathy, atrial fibrillation, alcoholic liver disease and heart failure.
The coronial autopsy report by Prof Han-Seung Yoon said the cause of death was multi-organ failure in association with an overdose of hypoglycaemic drugs, lactic acidosis, aged myocardial infarcts, severe emphysema, alcoholic cardiomyopathy and liver steatosis.
A second pathologist's report, from Dr Martin Sage, said it was "entirely reasonable" to suggest the Metformin given by mistake to Mr Te Weehi might have contributed to his death through lactic acidosis, but concluded "I cannot determine with any degree of precision the extent of that contribution, certainly not to the standard required for a criminal prosecution".

Det Lee said Mr Te Weehi's cousin, Tania Nixon, did not want the pharmacist held accountable, as her cousin had been "seriously ill with multiple problems brought on by long-term alcohol abuse". The family had no ill-feeling towards Mr Stevenson, she told police.
Mr Burrows visited Mr Te Weehi on January 5. His neighbour was in bed, obviously ill, and an ambulance was called. Mr Burrows noticed Mr Te Weehi had not taken his pills for the previous two days.
Mr Stevenson said procedures had since changed, and extra checks, matching medication and names, were included. The other man in the mix-up had been contacted as soon as he realised the mistake. Pharmacy Defence Association of New Zealand executive officer Carolyn Hooper, of Wellington, a pharmacist, said her role was to support pharmacists who made an error, "so I see many hundreds a year".
Mrs Hooper was asked by the coroner whether the mistake in this case was common. She said it was "not unusual for a patient to receive someone else's medication". Sometimes that was because patients got tired of waiting for a prescription to be filled and answered to someone else's name or, in other cases, they might be wrongly identified.
The different-style, improved "blister packs" now used by the Ranfurly pharmacy would reduce the risk of error as they contained the patient's name on every section, she said. The improved packs superseded the old packs and were used by most pharmacies around the country.