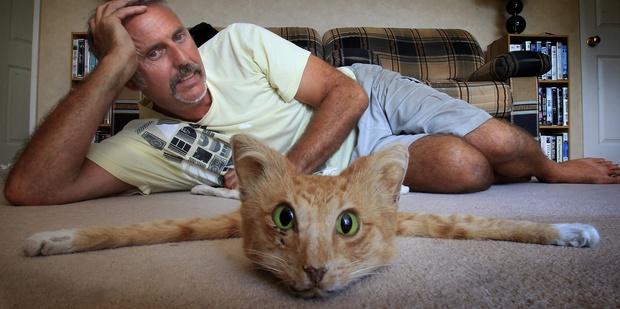 Stories making headlines across New Zealand at noon include a very unusual rug for sale online, panic after leg seen in a pool and a mother stealing to feed her kids.
The online sale of a cat that has been stuffed and turned into a rug has upset animal advocates who say the auction is disturbing and in bad taste.
Police were called to Whangarei Falls after a visitor reported seeing a child's limb floating in a pool.
A Whangarei solo mum has resorted to stealing to feed her children.
A man who paid for the illegal felling of native trees so he could have an unobstructed view of the harbour from his spa pool has been fined $45,800.
This is a story which has everything - tragic loss, drama, a superhero, a happy ending and loving thank-yous.
A former boy racer is rallying support for an event which aims to take speeding cars off residential streets.
Moving into free-range egg production has cost one Wanganui poultry farm hundreds of thousands of dollars but now its owners could lose even more cash.
Two youths who 'train surfed' on a passenger train on Sunday could face fines of up to $10,000 each for the "highly dangerous" act.
More stories making headlines today:
$1m beaut bonus for local man
Residents beg for slow traffic
Fifty Bay EQC claims in two years
Bay couple's act of Mercy
'Bully boy' given six months in jail
Young girl hurt after window fall
Barrister admits car crash
Bus driver cleared of blame
-nzherald.co.nz