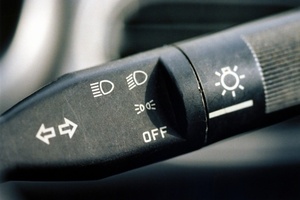 A woman's death after she drove into the path of a truck at a Hastings highway black spot might not have happened if she had not relied on indicators flashing on the truck as if it was making a turn, a coroner suggests.
In a report on the death of mother-of-three Janine Alice Mudgway, Eastern District coroner Christopher Devonport said road users rely on indicators at their peril.
"Road users must ensure that they can proceed safely even if other vehicles do not do as they are indicating," Mr Devonport said.
His comment followed an inquiry into the crash at the intersection of Pakowhai and Richmond roads soon after midday on March 3, 2012, when Ms Mudgway, 43, failed to stop for a truck which had straight-through right-of-way.
Ms Mudgway was the driver of a car exiting Richmond Rd and turning to the right onto Pakowhai Rd towards Napier, when the vehicle was hit by a southbound truck which the coroner established was inadvertently indicating as if it was turning into Richmond Rd.
Her driver's side having taken the impact, she suffered head injuries and multiple fractures, and died in Hawke's Bay Hospital after life support was withdrawn two days later.
Passenger and partner Robert Joseph Paea and truck driver Bruce Henry Sigglekow received minor injuries.
Mr Devonport said it was clear from the evidence that the truck hauling a heavy trailer carrying a 20ft container of animal feed had been indicating a left turn, although its driver was not planning to turn off the highway.
The truck had turned onto Pakowhai Rd from Ruahapia Rd, with its driver unaware the indicators were still operating for more than the few hundred metres to the crash site where police had recorded 14 crashes in five years. None of the others were fatal.
Mr Devonport said it was raining about the time Ms Mudgway drove west on Richmond Rd, approaching a give way sign at the intersection with the main road.
There was no traffic to the left, the truck was indicating it was turning, and Ms Mudgway turned right onto Pakowhai Rd.
Mr Sigglekow braked heavily and veered towards the centre of the highway when he realised she wasn't stopping, but was unable to avoid the collision.
Police crash investigator Senior Constable Chris Pye reported the truck had audible and visible internal alarms which sounded when the indicator was on, but due to noise in the cab and dirty plastic on the dashboard "the alarms were hard to see or hear."
He said: "Ms Mudgway should have had 'sufficient and reasonable grounds for believing that the truck was going to turn left before she turned into its path,' apart from the indicator and such as the truck 'actually' commencing to turn.
"She did not sufficiently ensure that she could proceed safely before making the right-hand turn at the give way-controlled intersection."
The coroner said police confirmed visibility at the time of the crash was reduced because of wind and rain.
Victim's mother Alice Mudgway was unable to be contacted last night by Hawke's Bay Today, but she said soon after the crash she believed the problem of indicators inadvertently continuing on vehicles after exiting Ruahapia Rd and heading towards the tragedy intersection was not uncommon.
"It's a dangerous intersection," she said. "It always has been."
For more articles from this region, go to Hawkes Bay Today