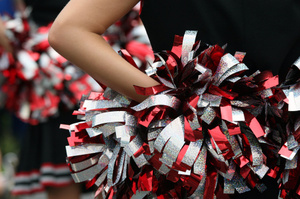 A cheerleading coach bought two 14-year-olds a bottle of vodka before driving them to Mission Bay where he sexually abused one of them in the back seat of his car, a court has heard.
Nikola Michael Marinovich has denied two charges of unlawful sexual connection with a 14 and 15-year-old.
Marinovich - the former executive director of Total Cheerleading - is on trial at the Auckland District Court where a young woman gave evidence about a night she spent with him when she was a teenager.
The woman, now in her 20s, was a member of Marinovich's cheerleading squad when she was 14-years-old, and told the court she was flattered by the attention from the older man who was at least 18.
The courtroom was closed to members of the public as she spoke of Marinovich sending her "inappropriate'' text messages about her body.
She said she spent some time alone with Marinovich at his house in west Auckland, and on at least two occasions sat on his lap.
"I just wasn't attracted to him like that. It did make me feel good but I wasn't sure it was ok.''
She said on one occasion she asked her parents to drop her at a party in west Auckland with her friend.
But instead of going to the party, she and her friend walked up the road to the dairy where they were picked up by Marinovich in his car.
Crown prosecutor Tiffany Robertson asked why she didn't tell her parents she was going out with Marinovich.
"Because they would never let me go.''
She said Marinovich bought them a bottle of feijoa vodka which she and her friend drank in the back of the car while parked at Mission Bay.
The woman said she was drunk but her friend was "really, really drunk'' when the alleged offending occurred.
Ms Robertson asked the woman if she had done anything to help her friend.
The woman broke down in tears and said she did "nothing''.
"I was really drunk myself ... I don't know why I didn't do anything, I just got there and went along with it.''
Marinovich dropped the two girls off at her house and she recalled telling her mother that her friend drank too much at the party.
- APNZ