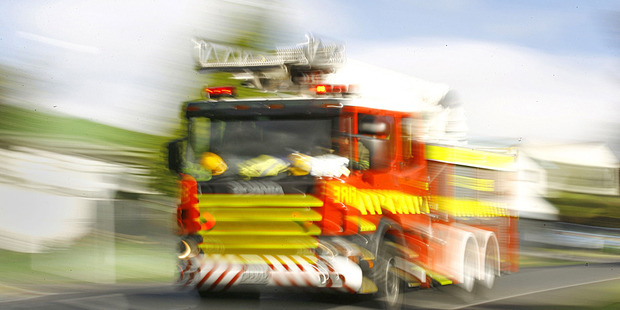 A "mindless" arson attack on a Scout hall in Wellington could have jeopardised children's Easter camping plans, the local Scout leader says.
The Karori West Scout Hall on Sunshine Avenue in suburban Karori was extensively damaged by the fire overnight.
Wellington Scouts zone leader John Saunders said the fire was disappointing for the young people and Scout leaders who used the hall.
"It's totally mindless. I just don't understand it."
The hall was regularly used by about 90 youth members, ranging from six-year-old Keas through to 15-year-old Scouts, as well as adult members.
Mr Saunders said the one positive was that camping gear inside the hall had not been damaged by the fire.
The gear was essential for Easter camp, which members would be going on in two weeks.
Mr Saunders said the hall could be repaired, according to an initial insurance assessment, but it would be out of action for some time.
"The back wall was damaged, the leaders' room was basically gutted. The kitchen is gutted and another smaller room has been gutted."
Mr Saunders said Scout leaders would meet tonight to decide how to accommodate the groups who would be displaced by the fire.
Detective Sergeant Mike Priston of Wellington police said the offender or offenders went underneath the hall and set fire to part of the floor about 3.30am.
"If anyone has any information about the suspicious fire I would encourage them to come forward," he said.
- APNZ