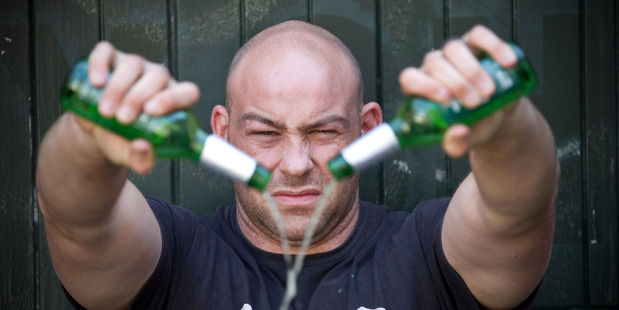 "I went to a party with my cousin when I was 13," says Shane Kenny. "There were all these drunk idiots falling about the place. It just wasn't something I wanted to do."
Kenny says he has never touched a drop of beer in his life. The 35-year-old Wanganui expat now lives in Auckland with his wife Rebecca and daughter Ivy.
He realised from a young age the adverse affect drinking could have on people's lives.
"I've seen members of my family die or become very sick because of alcohol. Some of their lives still revolve around it."
Shane says it was initially hard being a non-drinker. "Everyone said I'd grow out of it and I'd drink when I was older. But they gave up after awhile," he chuckles.
As a keen rugby and touch rugby player, Shane had a lot of exposure to post-match beer drinking. But he was happily surprised to find other non drinkers in his most recent club."There were a high percentage of Mormons at the club," he says.
"I'm not even slightly religious, but it was a relief to have other non-drinkers around."
At one stage Shane was keen to join the police, but was put off after he spent some time on patrol before enrolling for training. "They just spent the whole time dealing with drunken people."
Shane finds the advertising around beer alarming. "It's quite disgusting.
"They put across this message that you're not a man if you don't drink beer. It's a really unhealthy message."