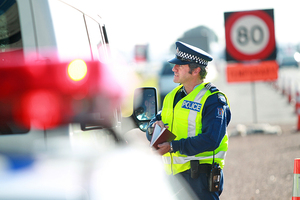 New Zealand police are some of the world's most thorough when it comes to investigating vehicle accidents.
That from the Clive Matthew-Wilson, editor of popular motoring website DogandLemon.com
A section of the state highway north of Taupo took more than eight hours to reopen this morning, after a fatal crash involving a car and two trucks around 1.30am.
Mr Matthew-Wilson says while people want things moving as soon as possible investigating takes time.
He says most police overseas take a couple of photos then clear the accident scene to get traffic flowing.
Mr Matthew-Wilson says to their credit the serious crash unit investigation unit in New Zealand, particularly where trucks are involved, really wants to know what happened and what can be done to improve things in the future.