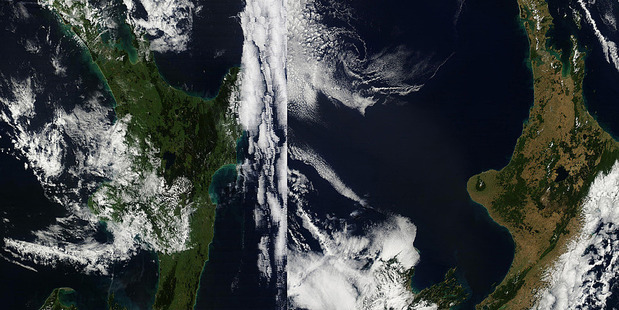 There was a fleeting respite for the drought-stricken North Island today.

Showers were reported across the island from Wairarapa to Auckland - but not in large enough doses to help farmers suffering from the driest conditions in three decades.
Federated Farmers Bay of Plenty provincial president John Scrimgeour says the forecast rain could add to the problems for drought affected farmers, even though the prospect of wet weather in many places from tomorrow is the best weather news for many weeks.
He says the possibly heavy rain will have some farmers quite anxious.
Mr Scrimgeour says the land is so bare, much of the water will run off and unfortunately take a lot of dirt with it, so farmers will be hoping for gentle rain to start with to get things moving.
WeatherWatch's Philip Duncan said the patchy showers and drizzle would continue through the day and into tomorrow.

"Some farms may get a decent amount but it probably won't be the massive amount that is needed."

However, the east coast was likely to remain dry as a bone, he added.

Duncan said Easter weekend was shaping up as the next chance of rain.

"It will be the last chance to reverse the big dry because we need the rain while it's still hot for the grass to recover.
"If the rain doesn't come at Easter it will be a really serious issue going into winter."

Have you taken pictures of the rainfall today? Please send to news@hos.co.nz or pictures@hos.co.nz