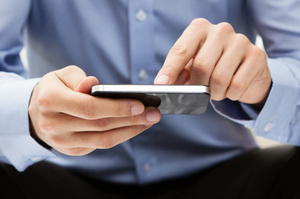 A Victoria University of Wellington student who had his smartphone stolen by a university caretaker says he has given up his doctorate and scholarship because the university did nothing to keep him safe.
Employee Arana Kenny remains employed at the university despite admitting the theft when he appeared in Wellington District Court this week.
British student Chris Cherry said that since the theft, about six months ago, he had not felt comfortable at the university.
"The position where he is employed, he's got keys to all the buildings and he got keys to all the offices.''
The university offered restorative justice to Mr Cherry, with Kenny writing a letter of apology and buying him a new sim card - which Mr Cherry refused.
"I didn't feel supported at the university, I felt that when I rejected the option of restorative justice they said they were disappointed in me and made me feel like it was my problem and I was a problem.''
Mr Cherry was hoping for a scholarship to continue his doctorate at Otago University but if that did not work out, he might have to return to Liverpool.
Mr Cherry had tracked down his missing phone to Kenny by remotely installing software that revealed the thief.
After losing the device, Mr Cherry bought another.
However, when he began uploading applications from a tablet device he accidentally clicked on an icon for his old phone, rather than the new one he had replaced it with.
He found the old phone was still active - and contained content he had not created or used. He then used software to track down the phone and the thief.
He passed his evidence to police and Kenny was charged with theft.
Kenny will be sentenced next month but he has applied for a discharge without conviction.
After Kenny's guilty plea, the university said: "Employment matters are dealt with on a case-by-case basis, and we must consider a variety of factors in each case.
"The university stands by its decision not to terminate the staff member's employment.''
- APNZ