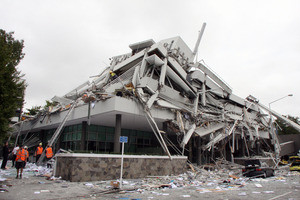 A researcher says scientists need a greater understanding of the Alpine fault to help prepare for future earthquakes.
University of Canterbury student Carolyn Boulton is finishing her PhD on the fault which forms the Australian-Pacific plate boundary on the South Island, which has not suffered a major quake for almost 400 years.
"Through my research, we have learned that the fault gets stronger with increasing temperature and pressure with increasing depth," she said. "We have also learned that when an earthquake occurs, the Alpine Fault's strength dramatically decreases."
Her research will not enable scientists to predict the timing of the next event but should help them understand the nature of the main-shock and aftershocks.
Geological and Nuclear Sciences said there is a 30 percent chance of the next Alpine Fault earthquake occurring within 50 years.
- APNZ