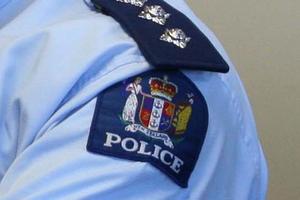 Allegations of unnecessary, excessive force used by police empowered by recently introduced legislation was heatedly discussed at a Paparoa public meeting.
Tuesday night's meeting, attended by around 25 residents of the small rural town, 45km northwest of Wellsford, followed claims a 64-year-old local woman had excessive force used against her during last month's Operation Ruth drug recovery operation.
It is understood a police helicopter spotted a cannabis plant on a rural property and staff on the ground went to the woman's address, where she stated the plant was not on her property, but on a neighbouring plot.
The officers invoked Section 20 of the Search and Surveillance Act 2012 which gives "emergency power" to search the property without a search warrant - although in this case no search was made and no charges were laid.
Many at the meeting raised concerns other innocent people could be caught up in further "botched up" operations.
Meeting organiser and Paparoa resident James Lyon said his objective was to prevent the situation recurring and signal to police unprofessional behaviour was unacceptable.
"We need to feel protected by police, not threatened by them in our own homes, he said.
"Personally I feel this legislation should be revoked ... it takes away the right of the public and gives the police too much power."
Whangarei/Kaipara area area commander Inspector Tracy Phillips attended the meeting.
For more articles from this region, go to Northern Advocate