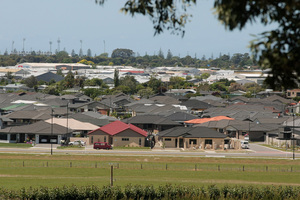 Auckland Council says the Government should scrap GST on affordable housing instead of looking to trim council growth levies on developers.
The suggestion is part of the council's response to a Department of Internal Affairs review of development contributions which considers options of capping or abolishing them.
Deputy Mayor Penny Hulse said yesterday the council wanted to keep development charges in order to recover the cost of servicing roads, stormwater drains, parks, community facilities and public transport.
"The charge is only 4 per cent of the costs of development of an average home.
"Let's put it in the Government's court, saying if you want to make a difference, that 15 per cent GST would really help.
"Taking the development charges cost off the developers will only make the ratepayers pay and we say that's not right."
The council planned to recover $2 billion of growth investment from development contributions over the next 10 years, she said.
This would come from the 100,000 residential homes and 5 million square metres of non-residential development expected to come to Auckland in that time.
Without the charges, ratepayers would pick up the $850 million of interest on what the council would otherwise have to borrow.
Mrs Hulse said that over the past eight years, development contribution charges in Auckland had fallen by 10 per cent against increases in the median house price of 50 per cent.
House materials were up 30 per cent and land costs had risen up to 36 per cent. Developer profit would be well above 16 per cent when a modest subdivision cost was added.
The council also fears proposed changes to the Resource Management Act will free a greater proportion of developers from the need to get resource consents and therefore skip the levy.
Mrs Hulse said the council had worked through a development contributions plan with developers and she was comfortable that a fair and equitable level had been struck.