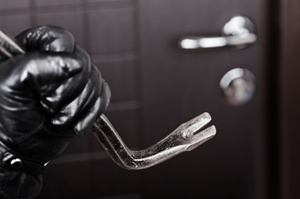 The burglary of the Karoro Learning Centre by two imports from Christchurch was an "inside job," the Greymouth District Court has heard.
Jayge David Thornicroft, 20, was remanded in custody on bail for sentencing on April 9 after he admitted his part in the offending.
The court heard that on January 30, Thornicroft was drinking at the Marsden Road flat of Nathan Edward Maxwell, 18. They left the flat and walked to the learning centre, in Tainui Street, where Thornicroft climbed through a window that Maxwell had left ajar.
He stuffed three laptop computers in a backpack, took them back to Maxwell's flat, and then walked home. One of the computers has since been recovered but two are still missing.
Thornicroft told police that a friend had asked him to help with the burglary and he went along with it because he was drunk.
Maxwell has not yet pleaded to his charges.
Thornicroft was remanded for sentencing on charges of theft, receiving stolen goods, trespass and breaching a community work order.
He stole a 61-year-old woman's handbag from a trolley as she loaded purchases into her car at a supermarket. Police found the handbag in Thornicroft's wardrobe but it was minus some cash, credit and eftpos cards, and three Lotto tickets.
Police found another woman's handbag in his wardrobe on November 9. The 71-year-old owner had left it under the seat of her car while she checked emails at the Greymouth library. The bag contained $170 in cash, two unsigned cheques, visa and eftpos cards, a cellphone and an electronic car key that cost $500 to replace.
When police recovered the bag most of the items were missing, but Thornicroft alleged that it had been given to him by an associate.
- The Greymouth Star