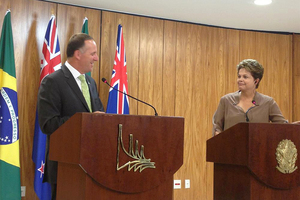 There was a scare on Prime Minister John Key's Air Force flight today after the cabin filled with the smell of smoke.
The Captain reported that it was the smell of ozone as the plane had flown through an electrical storm.
Cabin crew put on fire retardant gloves and searched in some overhead lockers before the source of the smell was identified.
The plane landed in Santiago without incident and is due to take off on the next leg to Easter Island on schedule.