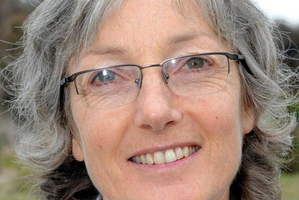 Multiple gunshots startled volunteers at Orokonui Ecosanctuary in Otago late on Monday, prompting a warning from police over the use of firearms.
Eleven volunteers were listening for kiwi and morepork at the sanctuary when they saw a spotlight, then heard gunshots about 10pm.
Ecosanctuary general manager Chris Baillie said the latest incident was not a "one-off" with spent cartridges found and gunshots heard around the area over the last month.
Volunteers were left a "little nervous" from the incident.
They did not feel they would be intentionally shot. Rather, they were fearful of an accident like, for example, when people thought they had a deer and it was actually someone's head torch or reflective tape.
No neighbouring landowners spoken to had given permission, and it appeared those involved were shooting from a vehicle on, or near, a public road.
Volunteers were often in and outside the fence, and were our "primary concern".
"We do after dark tours. There could be members of the public in here," Mr Baillie said.
Police were called, and while they did not catch those involved, a volunteer managed to speak to a person in connection with Monday's incident.
He said he had spoken with the two young male occupants of a 4WD in Mopanui Rd.
Both men were adamant they had permission to shoot in the area, but apologised for any alarm they may have caused, he said.
Police dispatched a patrol car, but did not find the vehicle involved.
District operations manager Inspector Dave Miller said the incident had the potential to be dangerous, and "good judgement is the key to using firearms safely".
Discharging firearm, airgun, pistol, or restricted weapon in or near a dwelling or public place was an offence under the Arms Act (1983).