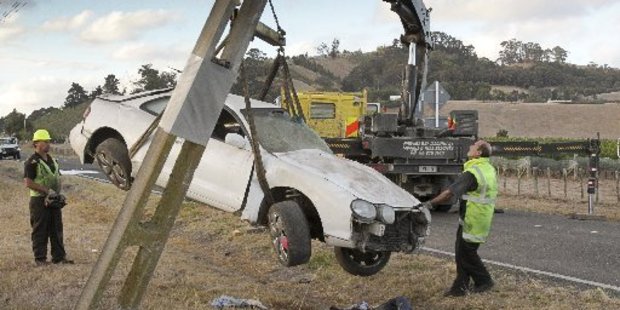 Stories making headlines across New Zealand at noon include finger pointing continuing in Wanganui over the big stink, drought stricken sports grounds resembling concrete and boy racers forming trains of up to 50 cars in Hawke's Bay.
Finger pointing continues over the big stink in Wanganui but who is ultimately responsible for the ongoing pong is still unclear.
Sportsmen and women across the codes are at risk of grazes and other injuries due to dry, hard grounds around Rotorua.
Boy racers meet in Napier every Friday night and then form "trains" or "chains" of up to 50 cars and cruise around the district. Sometimes they hit power poles.
A Facebook page set up to name and shame Rotorua shoplifters with personal photos has been set up and taken down.
The head teacher at a Northland kindergarten has made a plea to the community to help catch the culprits who are destroying their playground with vandalism that now includes an arson attack.
Reports of suspicious behaviour at a bus stop turned out to be just a proud father taking photos of his daughter driving the bus.
A woman who lost everything in a house fire has been overwhelmed with donations.
Having hit-TV show Top Gear film on Ninety Mile Beach will expose the region to more than 200 countries.
A Tauranga kiteboarder is in intensive care after a freak surfing accident.
A former Tauranga businessman is on trial defending allegations by his business partner that he siphoned $625,000 from their motorbike dealership.
It is apparently more expensive to land a plane at Gisborne Airport than at Auckland International Airport.
Joshua McQuoid was just a few steps into the water when monster waves knocked him over and dragged him out to sea.
A Wanganui resident wandered outside to find a turtle grazing on the front lawn.
Supporting Families Wairarapa are asking thieves to return their van, which is used to help people suffering from mental health and addiction issues and disabilities.
Limited police resources have resulted in staff not being able to teach school children about bullying.
Top trending topics on Twitter in NZ at noon were: Auckland, New Zealand, Wellington, #Laugh, #followmeskip, #ttrttpt, #nzveng, #Vote1D, #ImAjanoskiansSlu and #WSWvNIX.
Other stories making headlines across New Zealand at noon include:
Call for CCTV after vehicles broken into
Ralph Hotere's tangi in pictures
TV show to highlight brutal attack
Big dry hits Whanganui River flow
Man in court after neighbours' dispute ends in threats
Wineries make most of fine weather
-nzherald.co.nz