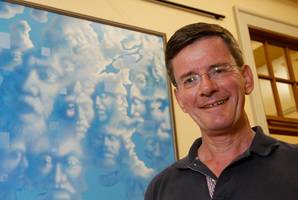 Ngapuhi hapu claimants are preparing for stage 2 of the Waitangi Tribunal Te Paparahi o Te Raki inquiry, which will begin with a powhiri at Waitangi Marae on March 17.
Te Kotahitanga o nga Hapu Ngapuhi co-chairman Pita Tipene said that despite months of uncertainty over funding, quick progress was being made and claimants were thankful the Crown was funding the first two weeks of the planned 21 weeks of hearings.
Claimants were expecting the tribunal's report soon on stage 1 of the inquiry, which dealt with He Whakaputanga (the 1835 Declaration of Independence) and the 1840 Te Tiriti o Waitangi.
"But we don't need that report to say we retain our sovereignty," Mr Tipene said.
Asked what would happen with the tribunal hearings if Treaty Settlements Negotiations Minister Chris Finlayson modified and accepted the deed of mandate sought by the Tuhoronuku committee of the Ngapuhi Runanga, Mr Tipene said the minister had in the past said he didn't want the mandate advertised under the "Tuhoronuku" brand.
When the same question was put to a spokesman for Mr Finlayson, he said the Crown's position was that negotiations toward a settlement with Ngapuhi could occur in parallel with the Waitangi Tribunal inquiry, acknowledging the importance of a full investigation by the tribunal for the groups involved.
"There has been a period of consultation on the Tuhoronuku deed of mandate.
Ministers have recently outlined to Tuhoronuku and Te Kotahitanga the amendments they require to the deed in response to issues raised in the mandating process," the spokesman said.
The main changes sought involve greater representation by hapu within the Tohoronuku structure and a strengthened election process.
"If the proposed responses are made ministers will take the next step of advertising and seeking public submissions on the deed of mandate," the spokesman said.
Mr Finlayson's spokesman pointed out the Crown Forestry Rental Trust (CFRT) had not yet made any commitment to funding stage 2 of the tribunal inquiry.
However, CFRT strategic relationships manager Jason Ake said the trust had been engaging with claimants over the past fortnight on how to provide funding for hearing weeks 3-8.
The trust refused to comment on the tribunal being told CFRT trustees had given hapu claimants three different versions on how to lodge funding applications. The trust also would not comment on the tribunal being told hapu claimants suspected there could be a conspiracy between CFRT and the Crown to stop hapu claims being investigated.
For more articles from this region, go to Northern Advocate