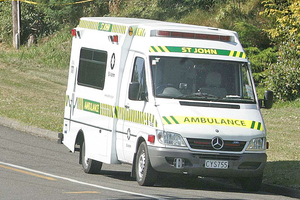 Police say two women involved in a fatal crash on a farm north of Wanganui were not wearing seatbelts.
Sergeant Colin Wright of Wanganui police said the friends were driving a ute down a steep hill yesterday when it rolled several times.
The 37-year-old driver suffered a fatal head injury, but her 29-year-old passenger was thrown free of the vehicle and suffered minor cuts and bruises.
The crash happened on a property on Watershed Road at Taunoka, 73km north west of Wanganui, about 5.45pm.
Mr Wright said neither woman was wearing a seatbelt.
"I think generally rural people think it's just too difficult to put a seatbelt on or they can't be bothered.
"Obviously if something happens, it happens very quickly and if you're not wearing your seatbelt, you won't have time to put it on."
Mr Wright said he had attended a similar crash yesterday in which peoplemover, carrying seven people, had rolled down a steep bank.
"But they were all wearing seatbelts and they got out with very minor scratches and grazes."
- APNZ