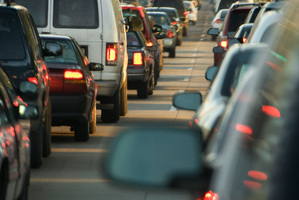 The City of Sails looks set to become the city of gridlock again.
Huge crowds at the Pasifika Festival led to snarl-ups around Western Springs in the city's central-west yesterday.
Things were not helped by a trailer load of bricks being spilled onto the Northwestern Motorway.
Pasifika is expected to pull in crowds again today, as is the Kumeu Show - and in the eastern suburbs this morning it is the Round the Bays run.
Auckland Transport hopes people will consider public transport or car-pooling to help reduce traffic.