Huge crowds expected at weekend's myriad activities as busiest summer in memory spills into autumn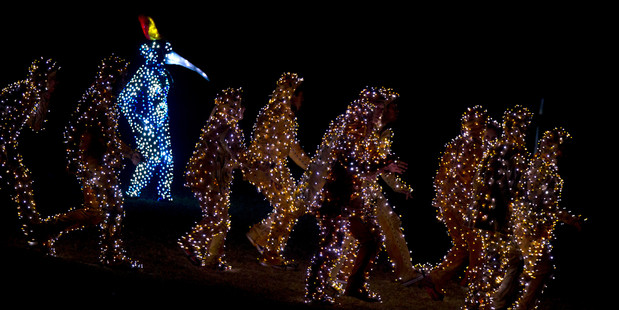 It has been the summer of events and festivals for Auckland, with more organised activities than ever and record crowds.
And it's not over yet.
This weekend is one of the biggest yet, with huge numbers expected to turn up to the many events, including Pasifika, Round the Bays and the Auckland Arts Festival.
There's also the Kumeu Show, concerts at Vector Arena tonight and tomorrow night, the World Softball Champs at Rosedale Park in Albany and the Blues v Bulls rugby match at Eden Park tomorrow afternoon.
The general manager of major events at Auckland Tourism, Events and Economic Development (Ateed), Jennah Wootten, said this was one of the busiest summers on record.
Ms Wootten said Aucklanders' engagement and enthusiasm for major events continued to grow year upon year.
"Our successful hosting of the Rugby World Cup combined with our ongoing major-event focus in line with the Major Events Strategy has been pivotal to this.
"Take Anniversary Weekend, for instance: hundreds of thousands attended four different events taking place across the waterfront. Such a diverse range of people, celebrating Auckland and our major events programme."
The 2012 International Sports Event Management (ISEM) Awards was one of the season's stand-out successes. Auckland finished second, behind London, in the prestigious Sport City Award.
"To say that we've placed second behind the city that hosted one of the most successful Olympics ever is absolutely phenomenal," she said.
Ms Wootten said they wanted Auckland's portfolio to evolve to secure more money coming into the city's economy and increase visitor nights.
"Auckland has become a globally relevant major events destination, and that's something for Aucklanders to be incredibly proud of.
"There is truly something for everyone in the portfolio so I'd encourage everyone to make the most of the opportunities we're presenting."
An announcement on the events that will receive Ateed funding will be announced next month.
Mayor Len Brown said this really had been a "spectacular Auckland summer of events".
"It's not just about having a good time, however.
"Our major events in particular bring huge economic benefit to Auckland through extra visitors and job creation."

On this weekend
• Auckland Arts Festival
• Pasifika
• Fashion in the Big Little City
• Auckland Fringe Festival
• EcoFest
• Round the Bays
• Summer of Sculpture
• Silo Cinema, Silo Markets and Silo Sessions
• Auckland Cup Week
• Kumeu Show
• World Softball Champs
• Blues v Bulls rugby match