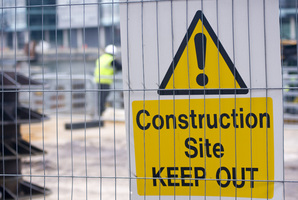 Earthquake repair contractors at Canterbury University will be forced off campus if they harass female students.
The move comes after two students complained that they had overheard two construction workers talking about other female students in a "derogatory manner".
As a result of the complaint, Hawkins Construction has cracked down on its staff and contractors, and has warned of serious consequences for any kind of harassment. It has also reinforced existing rules around wolf-whistling and other forms of sexual harassment.
"Hawkins does not tolerate any form of sexual harassment or unprofessional behaviour by any of its staff or contractors on, or around our sites," Hawkins' South Island manager Steve Taw said.
Hawkins staff and contractors have also been told they must remove their high-visibility vests and helmets when they are in the university cafe, so they blend in more with students, and don't look intimidating.
Canterbury University said the issue was a matter for Hawkins to deal with.
A Hawkins site manager said it was a case of "tough love" for workers who broke the rules. Those who broke them would "disappear" from the campus.
The manager said construction workers in high viz vests were often seen as intimidating by the public, and their language could be foul. By removing the vests in the cafe they would blend in with students.
Students' association general manager Martin Mongan said he was aware of the complaint by the two students. The two workers had not been identified.
Student Sarah Dini, 18, said the crackdown on wolf-whistling was good as it would allow female students to feel more comfortable on campus. Charlotte Grimshaw, 22, said she was not fazed by the workers on campus.
Contractor Justin Sullivan said the policies in place were fair enough. "We have to blend in. It's not a problem having to take the vest off."
- APN