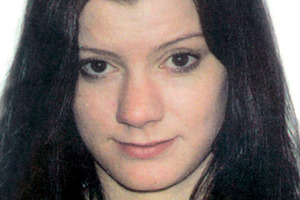 The convicted murderer of Timaru hitch-hiker Lisa Blakie continues to pledge his innocence and hopes to clear his name, it emerged today.
Timothy David Taylor, 44, was again denied parole last month after a Parole Board found he'd been involved in "manipulative behaviour" while behind bars.
The board ruled that it was not satisfied he "no longer poses an undue risk to the safety of the community".
Taylor was jailed for life in 2002 for the murder of 20-year-old Ms Blakie, whose body was found weighted down by a boulder in Porter River near Arthur's Pass on Waitangi Day, 2000.
Ms Blakie was hitch-hiking to the West Coast when she was picked up on the outskirts of Christchurch by Taylor before being brutally killed.
In a full decision released today, the board said that Taylor continues to deny the murder.
He told them he hopes further evidence will emerge in the future that will enable him to clear his name.
The parole board notes that he has a serious history of criminal offending, including convictions for rape, aggravated robbery, kidnapping, fraud, burglary and possessing cannabis oil for supply.
Over the last year, he had spent time at an undisclosed facility being assessed for Special Treatment Unit Rehabilitation Programme (STURP).
He was not accepted into the programme, and he was transferred to another institution where he says he was intimidated and blackmailed by other inmates.
Taylor claimed that because of "past experiences" he felt unable to complain about his experiences to staff.
His only way out, he claimed, was to smoke cannabis with a view to being picked up on a random drug test, leading to his removal from the unit.
That happened and his security classification was increased from low to low/medium.
At the end of October, the killer was transferred to another prison which the parole board also "involved a degree of manipulative behaviour".
"He signed a waiver of his right to appear before this board in order to move there and then, once he was there, revoked the waiver," the decision states.
Since then, he has settled in well at the undisclosed institution and has started a three-month Drug Treatment Unit Programme. The board says it supports Taylor's engagement in rehabilitate programmes but until he completes them he cannot move to the "reintegrative stage" of his sentence.
"We would support him engaging in one-to-one counselling to address trust issues and also to prepare him for participation in the STURP Programme, which, we believe he would benefit from, notwithstanding his denial of his index offending," the ruling says.
The parole board also heard of the Blakie family's "ongoing grief and their opposition" to Taylor's release, expressing particular concern over his ongoing denial and "consequent lack of remorse".
"We conveyed these views to Mr Taylor who said that he understood them," the board said.
"Taylor will be scheduled to be seen again in accordance with the statutory cycle."
- APNZ