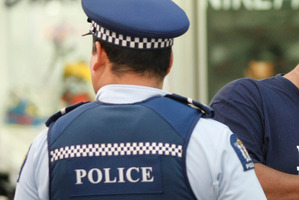 Nearly $5 million worth of properties belonging to a car dealer convicted of running a large Waikato drug ring have been frozen by a court order - the most assets belonging to one man restrained under a law targeting criminal profits.
The four properties, including a 295ha farm near Raglan, are likely to be forfeited to the Crown under legislation that places the onus on accused criminals to prove the asset was paid for with legitimate income.
Stephen John Gray was a well-known businessman running car yards in Hamilton but was convicted after a trial in the High Court at Hamilton late last year of manufacturing and supplying methamphetamine.
The 56-year-old was also found guilty of cultivating and supplying cannabis, as well as Ecstasy and LSD. He is due to be sentenced today or tomorrow.
Property records obtained by the Herald show the farm has been restrained by court order and is under the control of the Official Assignee until another court hearing determines whether Gray paid for it with legitimate income.
If not, the land - with a capital valuation of $1.5 million - will be forfeited to the Crown and sold.
Gray owns three other properties in Hamilton, Raglan and Whangamata which have also been frozen. The second Raglan farm is 56ha with a capital valuation of $1.8 million and a home on the outskirts of Hamilton is worth $860,000.
A bach in the popular Coromandel town of Whangamata has a capital value of $810,000 - bringing the total worth of the seized properties to nearly $5 million.
Gray was described at his trial as savvy, articulate and clever, with the financial muscle to bankroll a significant underground network procuring and supplying methamphetphetamine, cannabis, Ecstasy and LSD.
He was the main target of a 2009 investigation by the Waikato organised crime squad, Operation Cape.
More than $150,000 cash was found in Gray's home near Hamilton, as well as 183g of P - with a street value of more than $180,000.
Gray told the jury the bundles of cash in his wardrobe were money from sales of cars he imported.
Five others, including his son, were also convicted or pleaded guilty to drugs charges.
Stephen John Gray
Well-known businessman, convicted of manufacture and supply of methamphetamine, as well as cannabis, Ecstasy and LSD.
Four properties seized under Criminal Proceeds (Recovery) Act with capital valuations of $5 million. The market value is likely to be much higher.
* 295ha farm in Raglan valued at $1.5 million
* 56ha farm in Raglan valued at $1.8 million
* Home near Hamilton valued at $860,000
* Bach in Whangamata valued at $810,000.
P cook made $1 million a year
Another target in Operation Cape earned $1 million a year from cooking P. Timothy Andrew Clifford did not stand trial with the others because he had earlier pleaded guilty to 10 charges including the manufacture and supply of methamphetamine and possession of firearms.
Like Stephen Gray, Clifford owned a large farm near Raglan where detectives found ingredients and chemicals needed to cook methamphetamine.
There was enough hydrophosphoric acid to make 88kg of P, with the right amount of other ingredients. Fifteen firearms were hidden on the land, including two fully automatic assault rifles and an MP5 submachine gun.
Analysis of Clifford's financial records showed he received an income of $4.1 million between June 1999 and May 2003.
The 43-year-old used an accountant to deposit cash in various accounts to disguise the origin of the money, which was then funnelled elsewhere to make large purchases such as the farm.