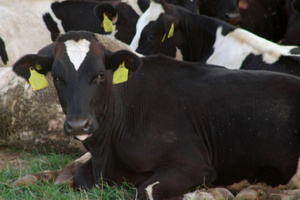 Police have a smelly crime on their hands, after someone smeared cow effluent on Cobden homes.
The offender first struck on Sunday about 9.30pm, when watery effluent was spread over the front porch of a Fitzgerald Street home. The victim heard loud banging at the front of the house and set off the burglar alarm, which frightened off the offender.
Upon closer investigation, a large amount of runny cow manure was found tipped over the front porch.
Last night (Tue), they struck again.
About 9.50pm a Wickes Street resident heard a screech of tyres outside and then saw a vehicle leaving at speed.
He went outside to investigate to find someone had poured runny cow manure over his vehicle, which was parked in the driveway, and the front steps of the house.
Police said today they did not believe the victims were linked, and were unsure if it was a joke, or people were being deliberately targeted.
They have appealed to anyone who witnessed either incident to phone the Greymouth police station.
- The Greymouth Star