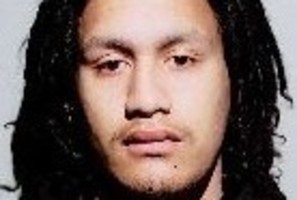 A 21-year-old man who fired a shotgun at a Wanganui family has been sent to prison.
In the early hours of March 22 last year, Dolphy Tetawhero Kohu was seen in the backyard of an address in Aramoho.
Later that day, Kohu was walking past the Hylton St property when he was approached by the occupant's son-in-law and accused of being a prowler.
Things got heated and he told the son-in-law, whom several other family members had gathered around: "You've got backup, I'm going to get backup."
Kohu returned about half-an-hour later with a shotgun.
He aimed the gun at the group of people standing outside the house and fired it twice.
One victim was left with shotgun pellets embedded in his skin; his wounds were later examined at Wanganui Hospital.
Two others were struck by pellets as well, although their clothing deflected them.
Kohu fired a final shot skyward and took off, evading the police for about six weeks.
He was eventually arrested in Wellington on May 4.
The court heard how Kohu was on parole when the offending took place, having been imprisoned for three years in 2008 for the aggravated robbery of a Wanganui dairy.
He had since sought counselling and was living in Wellington, among relatives and removed from the bad influences he faced in Wanganui.
However, Judge Cameron said brandishing and discharging a firearm in a public place needed to be met by a stern response from the courts, "even more so when it's pointed directly at people".
For unlawful possession of a firearm and two counts of discharging a firearm with reckless disregard, Kohu was sentenced to two years and six months in prison.
For more articles from this region, go to Wanganui Chronicle