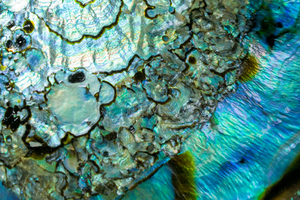 One of four men convicted in one of Northland's biggest paua-poaching busts in recent history wants the High Court to declare a title issued by the Maori Land Court null and void.
Hone Steven Matene, 36, was sentenced by the Kaikohe District Court in September last year to 300 hours' community work on two charges of breaching the Fisheries Act by taking under-sized paua.
Matene, James Kemp, Michael Yukich and another person were nabbed with 715 paua - every one of them undersize - at Takou Bay north of Kerikeri in October 2011. All four forfeited their wetsuits, snorkelling equipment and a Peugeot car they were in at the time.
Matene's appeal against sentence and conviction in the High Court at Whangarei was heard last week.
Ken Brown, who appeared as an agent for Matene, told Justice Murray Gilbert that according to Section 140 of the Seabed and Foreshore case, titles held by the Maori Land Court were null and void.
He said the Crown was allowed to present as evidence a copy of the land title at Takou Bay obtained from the Maori Land Court in the absence of that court's registrar.
As a result, he said Matene could not cross-examine the registrar on the title.
Mr Brown argued that if all titles kept by the Maori Land Court were null and avoid, then all land in New Zealand reverted to the Treaty of Waitangi.
He told Justice Gilbert that the appeal was not so much on conviction and sentence but the Kaikohe District Court's ruling on the admissibility of evidence from the Maori Land Court.
The court, he claimed, had been found to have presented fraudulent documents.
Crown prosecutor Moana Jarman-Taylor said the appeal had snowballed to cover all land in the country. She said the area from where Matene obtained the paua was freehold.
Fishery officers did not need permission to enter and search people.
The sheer scale of the paua theft outraged coastal communities, particularly in Takou Bay, where locals imposed a ban on diving for kai moana and vowed to record the details of every vehicle entering the area.
Justice Gilbert has reserved his decision.
For more articles from this region, go to Northern Advocate