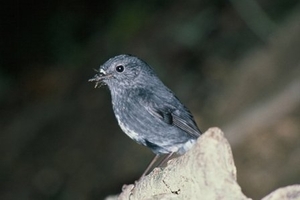 Stories making headlines across New Zealand at noon include the return of the robin to Gisborne, rising crime in Oamaru and the Otago annual keg party.
For the first time in at least 100 years, the North Island robin is back breeding in Gisborne.
A judge in Oamaru says synthetic cannabis is fuelling crime in the town.
The number of revellers at the annual Hyde St keg party is about to be curtailed, causing heated debate.
A female at a Northland women's refuge sexually assaulted another after a drinking session, a jury has heard.
What should have been a day of celebration for Ebana Brough's whanau on her first day at a Far North kohanga reo became a day of mourning.
A Kaitaia GP says anonymous attempts are being made to derail his plans to bring health care to children in the most remote parts of the Far North.
A Wintec music student will sing tonight for a place in TV's X Factor finals, after making it through to the final auditions in Auckland.
If you have ever wondered what a house filled with cannabis looks like, check out this video.
A mother and daughter will appear in court together after police found cannabis plants at their homes in Hamilton and Tokoroa.
Armed police descended on Arataki streets after a suspected drug deal sparked simultaneous police pursuits.
The mother of a teenage Napier girl murdered almost 26 years ago doubts the killer still behind bars will ever give up the gang scene in which the tragedy happened.
Fishermen on the North Mole yesterday morning were awestruck when they saw a pod of orcas.
The TAB is taking bets on the Golden Shears.
Christchurch police are looking for a man that looks like this.
Top trending topics on Twitter in NZ at Noon were: Muriwai, #withconsingle, #NIXvJETS, Benji Marshall, #laugh, Supreme Court, New Zealand
Other stories making headlines across New Zealand at noon were:
Second logging crash in a week
Mix of rare diseases takes toll on family
Auckland council flooded by anti-pokie submissions
Te Matatini pulls in worldwide audience
Women face court in Singh homicide case