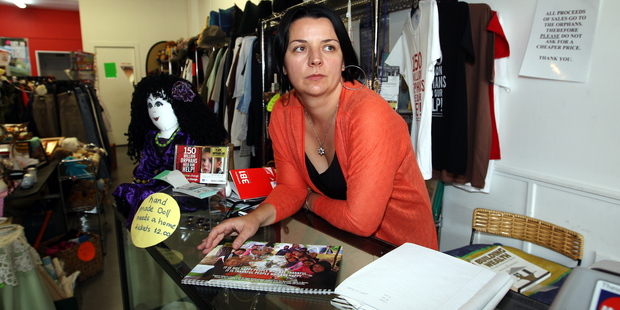 Stories making headlines around News Zealand at noon include a criminal who took to the rooftops of Hamilton and a brazen theft from a charity shop in Hastings.
In Hamilton a wanted man took to the rooftops of the CBD to try to evade police.
A brazen theft at an op-shop raising money for orphans has left the Hastings charity out of pocket.
While in the Far North thieves have plumbed new depths of brazen cheek by stealing a large quantity of stone cladding - when it was already attached to a house.
Elsewhere in Northland three men are on remand after a stolen car was set alight in an historic rail tunnel near Kaikohe.
Vandals' deliberate smashing of an expensive electronic scoreboard at Masterton's Memorial Park is another kick in the guts for the Wairarapa-Bush Rugby Union.
A 4WD involved in a fatal accident in Christchurch was at the centre of an incident in which three men were threatened with a shotgun on the Waimakariri River.
Two 10-metre, bulletproof army excavators rolled into Tauranga overnight.
Kiwi hip-hop group Smashproof wants Rotorua residents to be part of their new music video.
Other stories making headlines around the country:
Progress stalls on family patch up
Man escapes from burning farmhouse.
Firefighters praised for bush rescue
Stink mounts as costs scoped
Puppies stricken by deadly virus
Cyclists carry bullseye on their butt