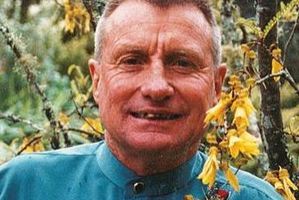 Sydney police have launched a hunt for an "armed and dangerous" man after former Whangarei man Lance Hargreaves was stabbed to death near the factory at which he worked.
The body of Mr Hargreaves, 62, was found in the yard of the paint and soap recycling factory in Dunheved, in Sydney, last Thursday.
Sydney police believe Mr Hargreaves was stabbed by someone he knew, and want to question Gordon Cramp, 37, about the killing.
Police have issued a warrant for the arrest of Mr Cramp.
Mr Hargreaves had family in New Zealand and many friends still in Whangarei, a family member told the Northern Advocate.
He had moved to Australia about 10 years ago and was "just your regular, down to earth bloke" who loved his family and worked hard, the family member said.
Mr Hargreaves lived with one of his daughters and son-in-law in Sydney, she said.
The death had devastated the family and they hoped police would quickly catch the alleged offender.
"This is really quite hard for the family. He moved over there, then his daughter moved over there to be with him, and he had a brother over there too," she said.
"You could understand if he died of natural causes or he died in a car accident, but for somebody to go out and deliberately do that, it's hard."
In Sydney, Carol Cramp, the mother of Gordon Cramp, has made a plea for her wanted son to give himself up to police.
For more articles from this region, go to Northern Advocate