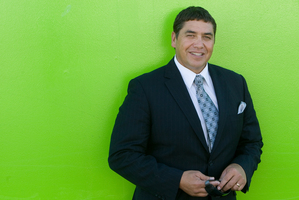 The issue of whether MP Brendan Horan should resign from Parliament now his party has expelled him could be part of the legitimate public "conversation" on a wide range of issues relevant to New Zealand's constitutional arrangements.
The Government-appointed advisory panel on constitutional issues will today launch a public consultation process at Te Papa in Wellington.
One of the issues under discussion is electoral integrity legislation - also known as party-hopping law - and whether MPs that leave parties from which they were elected can continue to remain in Parliament.
Mr Horan was expelled from New Zealand First and now sits as an independent MP, depriving New Zealand First of its full representation.
The Labour Government of 2001 passed legislation allowing party leaders to effectively force the resignation of MPs considered to have left the party after a rash of party-hopping and splits in New Zealand First and the Alliance discredited Parliament. But the law had an expiry date, and ran only until the 2005 election.
Among the other issues the panel wants discussed is whether Maori representation in local government should be guaranteed, whether the Treaty of Waitangi should be entrenched in law, if the Bill of Rights Act should be made higher law (enabling the courts to invalidate laws that are inconsistent with it), the size of Parliament and the length of the parliamentary terms, and whether New Zealand Zealand should have a written constitution.
The panel will report to the Government by the end of the year on whether there is any consensus and on areas it thinks require more work.
The panel is chaired by Professor John Burrows QC and Ngai Tahu leader Sir Tipene O'Regan, and includes former Silver Fern Bernice Mene, former Deputy Prime Minister Sir Michael Cullen, former Act MP Deborah Coddington, former Dunedin mayor Peter Chin and former New Plymouth mayor Peter Tennent.