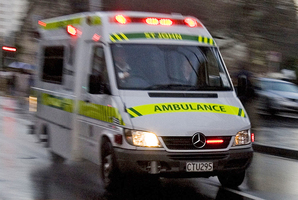 Finding a runaway 13-year-old was a "top priority" for Child Youth and Family but it took social workers almost two weeks to contact the teen's family.
Isaiah Elu Paora Nathan, 13, had been removed from his family and placed in Child Youth and Family (CYF) foster care near Kaitaia in Northland but ran away in September 2010.
Three months later he was found dead at the wheel of a stolen Subaru Legacy in south Auckland.
CYF justice manager Lee Robinson told the Coroner's inquest into Isaiah's death at Auckland District Court that it was likely social workers had phoned family sooner, but those calls were not logged on the system.
Ms Robinson said it was "disappointing" that social workers had not kept the records up to date.
She said there were reports of domestic violence and mental health issues in Isaiah's family.
"From our perspective he was one of our top priorities because of those features."
Earlier the court heard how Isaiah had been reported missing on September 20 but the first record of social workers contacting family was on October 4, nearly two weeks later.
Asked what CYF's responsibilities were, Ms Robinson said the organisation is the "parent" to children in their care and is responsible for their day-to-day needs.
Coroner Katherine Greig asked what evidence there was showing CYF had given Isaiah's case high priority.
Ms Robinson replied: "It was a goal at the time and it shows that the social workers had a high priority to locate him. Perhaps the recording doesn't reflect on that."
Ms Robinson said guidelines on communication between CYF and the police should also be put in place.
She said there were still no specific policies in dealing with runaway teenagers but there are "best practice" guidelines.
Ms Robinson said CYF were reliant on parents and whanau for information on locating missing children, but in Isaiah's case there was a strong suspicion that the family were hiding him.
"It was actually the grandmother who drove up to Kaitaia and picked him up."
The inquest also heard from police missing persons head, Detective Sergeant Linda Simpson, who said about 5000 people are reported missing every year, 30 per cent of whom were CYF cases.
Ms Simpson was asked about Isaiah's case and said once he had been missing for 30 days, her Wellington-based unit contacted the officer in charge at Kaitaia twice, asking her to review the case. The review was never done.
Ms Simpson agreed with Coroner Greig that it was a "significant failure" by the officer.
Three months after being on the run, Isaiah was found dead in the driver's seat of a stolen Subaru Legacy. He had been travelling at up to 107km/h in a 50km/h zone, and the vehicle failed to take a corner.
The car went through a fence, and two of the posts shattered the windscreen.
Four other teenagers aged between 12 and 15 were in the car. They ran from the scene and were later found by police.
Sergeant Sascha Huff told the inquest yesterday that toxicology reports showed traces of THC - the active chemical in cannabis - in Isaiah's bloodstream. He had smoked the equivalent of one joint in the six hours before his death but it was impossible to tell what effect it had on his driving.
There was also a trace of alcohol in his blood.
The Coroner may wish to hear from one further witness, and has adjourned for three weeks.
- APNZ