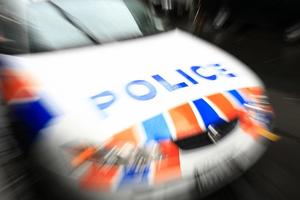 A vehicle posing as a police patrol car with red and blue flashing lights is pulling over unsuspecting Northland motorist and its plain clothed occupants pretending to be police officers.
In the most recent incident a woman was pulled over, asked to provide ID and then questioned about how much money she had on her.
A red vehicle described as a Holden Commodore with flashing red and blue lights and a registration plate ending in 506 stopped another vehicle on Otaika Road near the Information Centre, on Sunday.
The red vehicle had four males in plain clothes. One of these people showed an ID and searched the car boot for alcohol stating that the driver was in a liquor ban area.
Police say the man asked the female driver for her ID and questioned her about the amount of money she had in her possession.
When the woman started to question the red vehicle's occupants about the validity of the stop, they said they had another job to do and sped off.
This is the second reported incident of this nature involving a red car with flashing red and blue lights with the occupants posing as police officers. The first incident occurred in the early hours of Saturday February 9. The vehicle was described as a red Mazda.
Police advised that most police stops were conducted by uniformed staff in marked cars.
If police officers are not in uniform then, if asked, they will produce identification which contains a name, photograph and police identification number.
Police want to hear from anyone who may have been stopped by this vehicle or who has any information about similar incidents.
Anyone with information is asked to contact the Whangarei police on 09 430 4500 or call Crimestoppers, anonymously, on 0800 111 555.
For more articles from this region, go to Northern Advocate