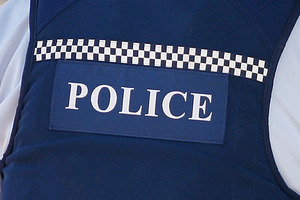 Police are angry that three officers were punched as they tried to make arrests after a street brawl.
The three Greymouth officers were attacked in Blaketown on Saturday night.
Greymouth Senior Sergeant Allyson Ealam said no one stepped in to help her officers during the attacks.
"People stood by and watched, no one helped the officers and when we catch the bystanders they will also be charged," she said.
Police were called to a house at 8.45pm to a fight between six men on the street.
Police identified the ringleaders and removed them, but as the officers were taking details from two men, a woman approached from a nearby house, and attempted to intervene.
Police asked the woman to go away but she allegedly continued to obstruct police.
According to a police report today, as one of the police officers was reading the woman her rights she allegedly pushed the officer and punched her in the face.
Another police constable intervened and was also allegedly punched by the woman.
Both officers were bruised and shaken but otherwise uninjured.
A 24-year-old Totara Flat woman was arrested and charged with disorderly behaviour and assaulting police.
She is expected to appear in Greymouth District Court tomorrow.
Police were called back to the same house later in the night after a report of a group of men fighting outside.
Two men from one of the houses had streaked naked across the back lawn of their neighbours' house for a joke.
The neighbours did not find it funny, and burst through the streakers' front door to confront them.
The ensuing argument turned into a brawl.
As police were attempting to quell the fight, another officer was allegedly punched repeatedly in the face and body by one of the men involved in the fight. The officer fell to the ground and was punched again.
The constable received a suspected broken thumb in the assault, which ended when more police were called to help.
A 20-year-old man from Camerons was arrested and has been charged with two offences of assaulting police, burglary and disorderly behaviour.
He was expected to appear in court today.
A 20-year-old man from Blaketown was arrested and has been charged with burglary and disorderly behaviour.
Mrs Ealam stressed that anyone who assaulted a police officer would be dealt with "harshly".
"This type of behaviour towards police, on or off duty will not be tolerated and offenders should expect to spend time in the cells."